Ever since we moved to Berlin, we have also started visiting Poznan more often. It might not be as close as Szczecin, but it has so much to offer! It has developed beautifully over the past years, there are great new initiatives, interesting places and very tasty food. This city always makes such a good impression on me that I'd love to be able to visit it even more often. And apparently I am not the only one – since the last long weekend that we spent there, my kids keep asking me, when we're coming back!
And here is what the weekend was like:
Where to sleep in Poznan?
The accommodation possibilities in the city are really broad and varied, and for everyone's budget: from expensive hotels to reasonably priced hostels. We stayed in Novotel Malta and were very happy about it!
The hotel lies slightly off the beaten track but with the city center easily within reach and the location itself is great! Lying in the vicinity of a great park and a lake, Novotel Malta is a perfect place for families with children. There is a place to walk and a relatively big playground. The hotel also has quite a lot of its own grounds, with an herb garden, currant bushes, a volleyball court and a swimming pool, which turned out to be the "it" thing for our kids – they would have been happiest if we just let them stay in it the whole day!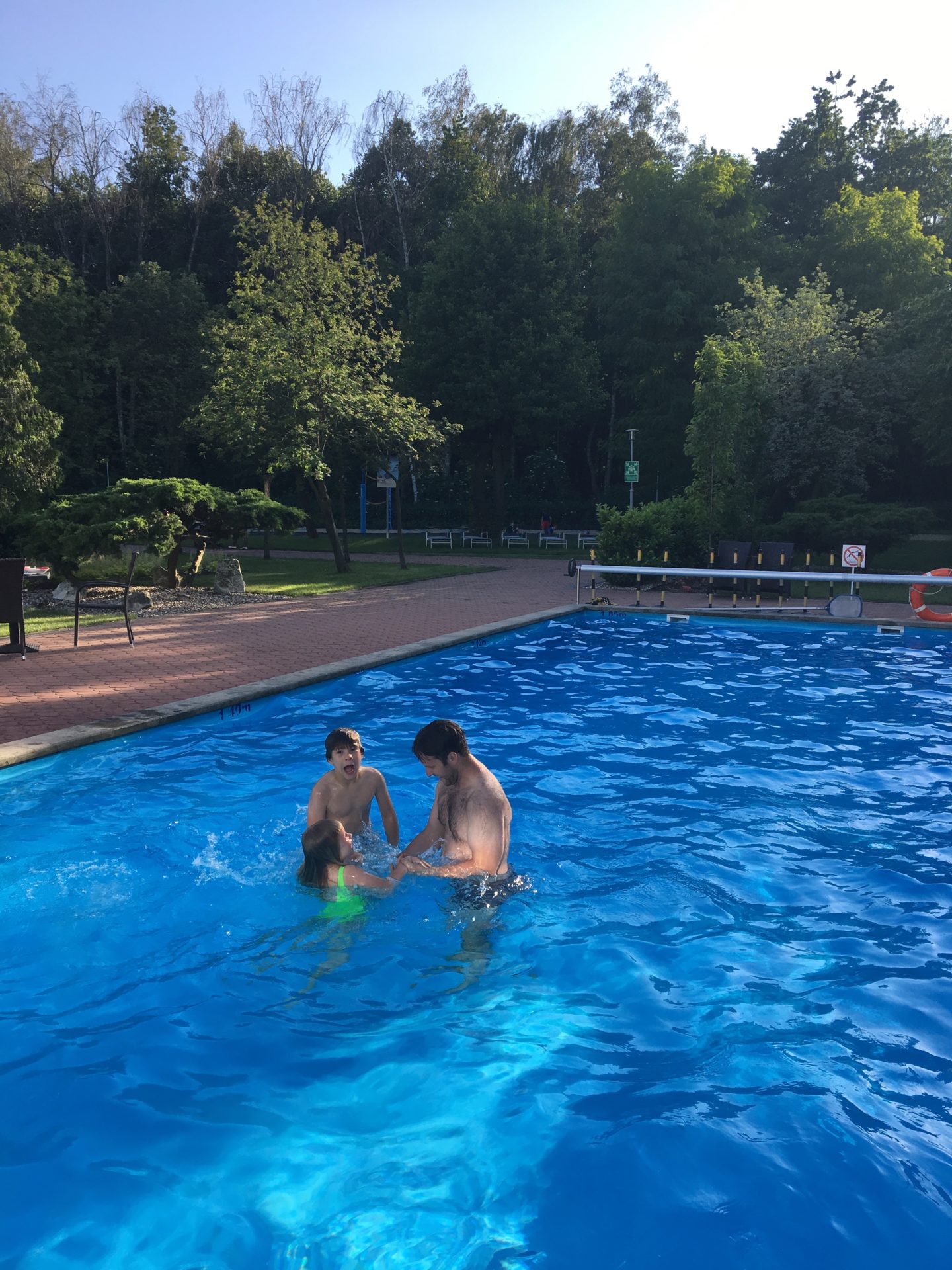 The rooms are clean and cosy, beds comfortable. Families can stay in two connected suites. Consider this option, not only because it gives you two bathrooms!
The buffet breakfasts are really good, with a perfect choice of foods – varied enough not to get bored during longer stays but also not overwhelming.
We were really happy with our stay there and Marcel even wrote down the name of the hotel, so that he wouldn't forget the place he liked so much! I really, wholeheartedly recommend it!
What to see in Poznan?
Well, we started from the Old Town – it is a must! When we were there, there was some kind of a street party, with shows and other events.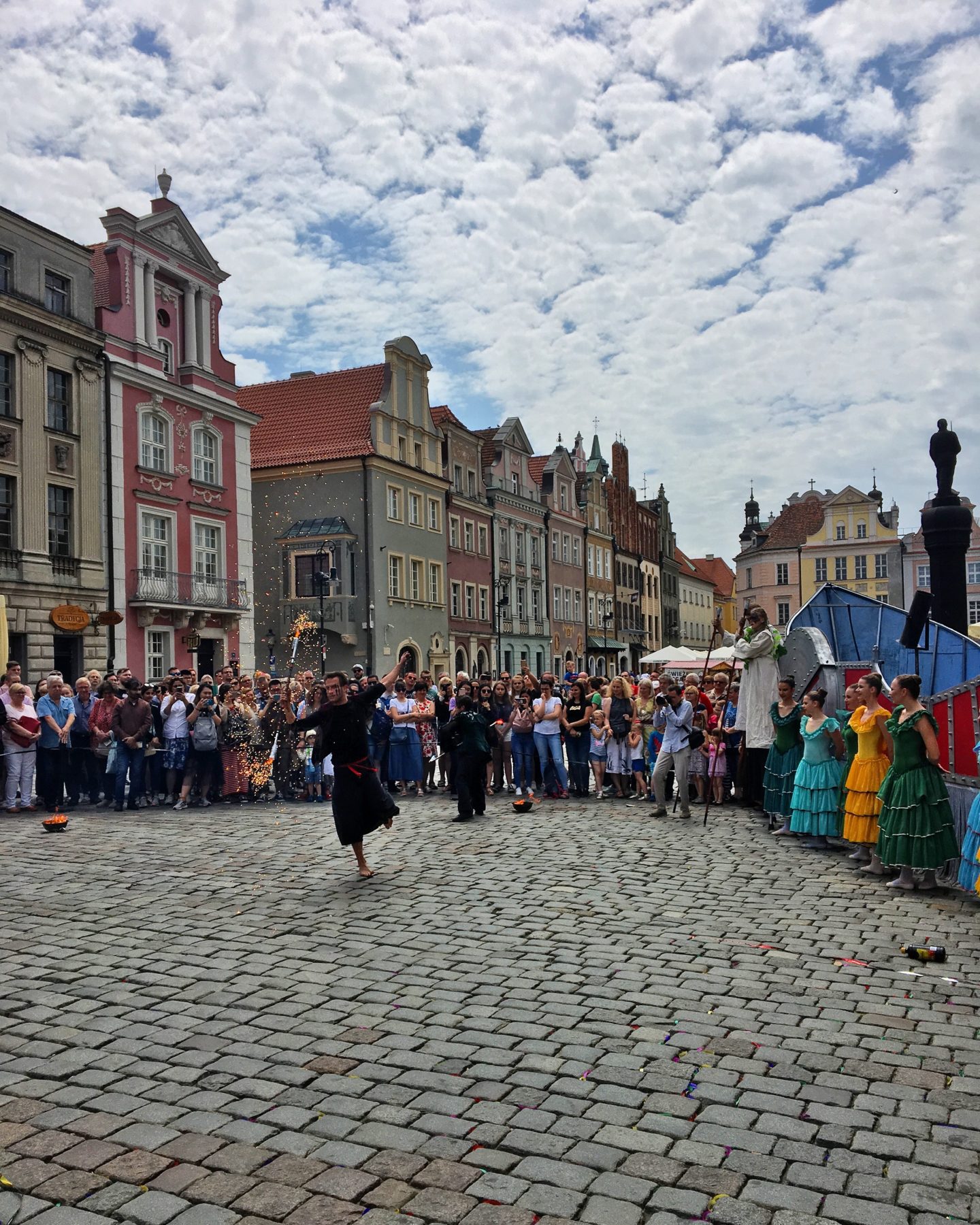 We also went to:
Poznańskie Blubry – a modern museum presenting the city's legends in 6d technology. It is colourful and apparently attractive, but all its features didn't manage to keep the attention of our kids for too long. It is still worth visiting to learn about the city, its history and the local dialect.
Żywe Muzeum Rogali Marcińskich – another modern museum, where you can learn about the history of Poznan and its famous delicacy – croissants. It is very interactive – small visitors get aprons and help making the croissants! The instructors are very friendly and chatty. It is a pity that visitors don't get a chance to really bake their own croissants, like they do in Muzeum Obwarzanka in Kraków. Still, a very interesting place, especially that it's located in a very old tenement house at the heart of the city. The house is very well kept inside and outside and you can see the city hall from its windows, which means that visiting this place can have an extra, unobvious advantage. If you come at 11, after baking the croissants you can watch the goats at the city hall tower butting heads |(as they always do at 12) from this very comfortable spot, instead of having to swarm in the crowd outside!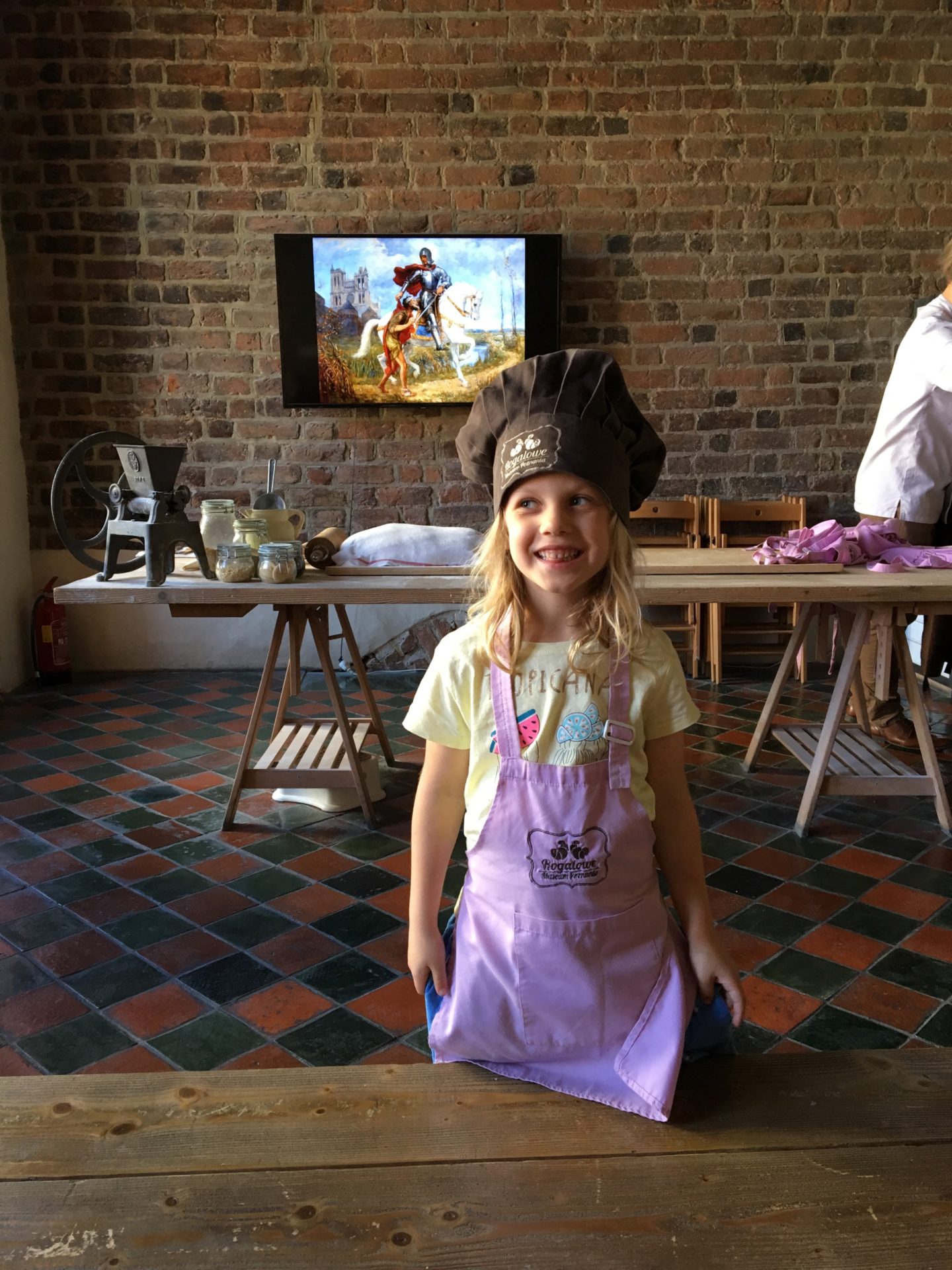 Archaeological Museum – another nice museum, which really puts some effort into attracting the youngest visitors. Kids can get a special map at the entrance and all over the museum there are stations prepared especially for them.
ICHOT Brama Poznania – yet another museum. We've been there twice already and it might not be the last time. It's always worth visiting! The exhibition is really interesting for both kids and adults. One additional attraction for kids are the audio guides, which they really listen into!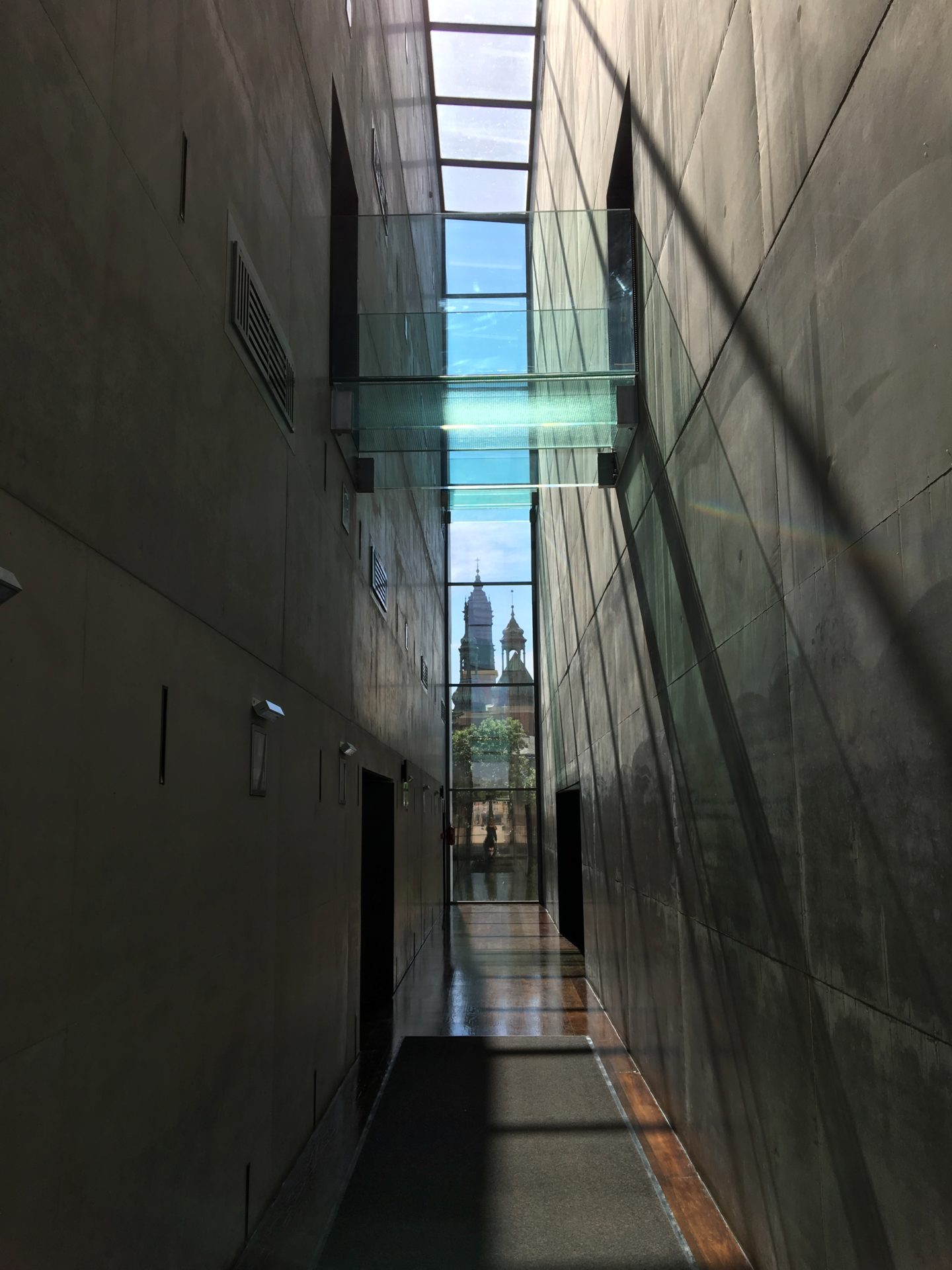 Also the area around ICHOT is very nice: you can sit by the river, and sometimes there are interesting installations; last time there were: a wicker hut, some strings to play with and trees dressed in crochet "clothes". (which looked really pretty!).
Termy Maltańskie water park – last time we were in Poznan, the weather was still very hot, so staying there almost the whole day was at some point the best we could do. I am not the greatest fan of such places but the kids really wanted to go there. And I was also very happy after all! It was fantastic! I hadn't had so much fun in ages! Lost of slides and other attractions, a wading pool for toddlers (no, you don't get these everywhere!) – each of us found something for him or herself.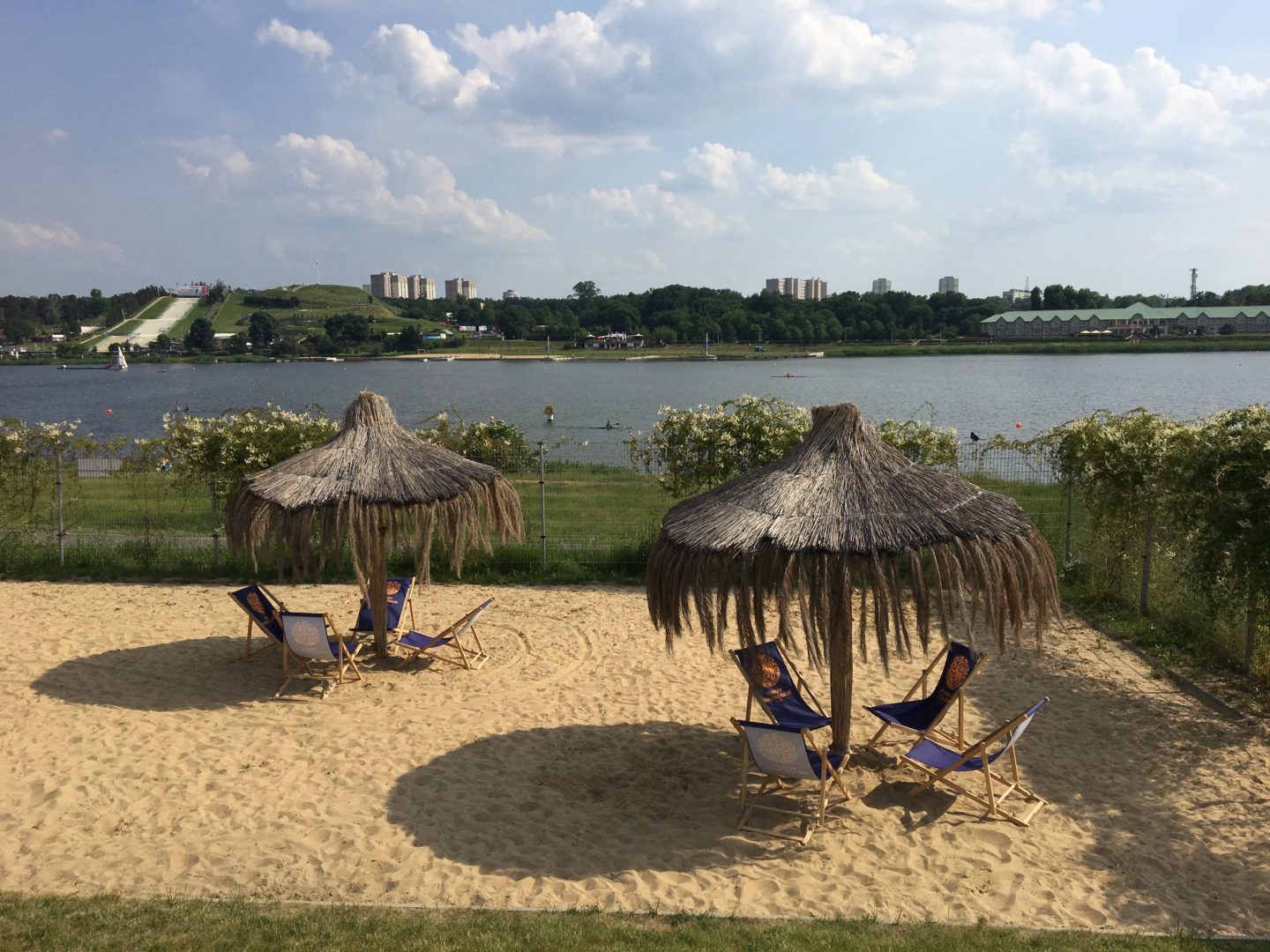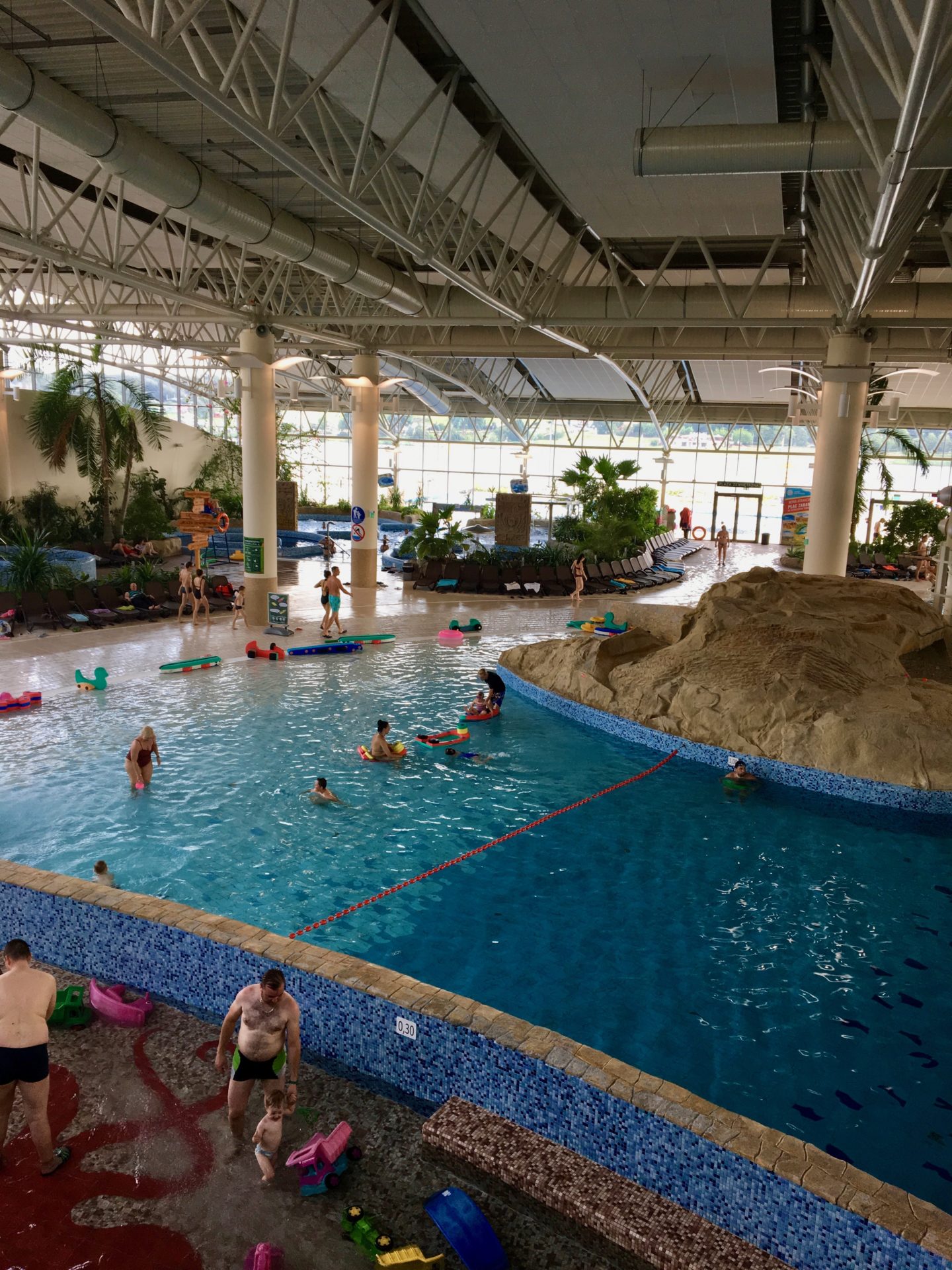 Playgrounds in Poznan:
There are so many attractive places in Poznan that we only had time to visit two.
They were:
1. Wartofrajda – a really very nice playground – innovative and with nice design but… there is practically no shade there, so it's not the place where you want to be under the burning sun.
2. The playground next to the Stary Browar shopping mall – this famous shopping mall is located next to a pleasant park and the playground is in it, just as are deckchairs, a place to buy coffee, ice cream or waffles, and lots of green grass to lay your blanket on and lie down. A very pleasant place!
Where to eat in Poznan? (with kids)
1. Zielonym do Gory – very tasty food, nice deco, small but still prepared to receive kids: there are toys, a high chair and a children's menu.
2. Na Winklu – delicious handmade dumplings (pierogi); the place itself is small and on weekends it can be a challenge to get a table there; but the dumplings are really great!
3. Hyćka Restauracja – traditional Polish cuisine, a wide choice of dishes, also for kids. My favourite place to eat in Poznan: I always go there when I'm in the city – so good is this food!
4. KontenerArt – a great place to eat and have a beer with friends. Located at the river bank, very cool and relaxed, with an interesting cultural programme that you can check here:
We left the city with a feeling that we have to come back for more. There are still so many places there I'd like to see! I'm sure we're coming back more often!
And what favourite places have you got in Poznan?