How to spend a great weekend with kids in Szczecin (but without kids it will be also great;))
Szczecin is a city in northern Poland, located near the Baltic Sea and the German border. We had a wonderful time there last weekend – with nice people, cool experiences and delicious food! It was not the first time – since we moved to Berlin, we visit Szczecin regularly and always with pleasure.
Although many Germans only visit Szczecin for cheaper shopping, there is much more to this city than just that. Read on to find out! I am pretty sure that I am able to convince you.
First, a handful of practical tips:
How to get to Szczecin from Berlin?
By car – just an hour and a half on the A11 motorway and you are already there!
By bus – almost two hours and a half but Flixbus prices still make it worth this extra while…
By train – 2 hours; one-way ticket costs 10 EUR; if you travel in a group of up to five people, a group ticket is the best choice – it gives you a whole day unlimited travel for only 29 EUR.
Where to sleep in Szczecin?
Those several times when we slept in Szczecin I had always found our accommodation over booking.com, taking into account not only the prices but also opinions. Trust me, for the equivalent of 50 EUR (200 PLN) you can easily find something reasonable – like a one-bedroom flat in the very center, where we stayed on our last visit.
Booking.com was generous enough to give me a discount code. Use it – https://booking.com/s/79_6/387a398a – and both you and I will get a cashback of 15 EUR for the next reservation!
Where to eat in Szczecin?
In Szczecin there are so many good places where you can eat that this time I am going to mention just a few of them. In the future, however, I am planning to regularly update this list:
Spiżarnia Szczecińska (I would soooo love to hear you pronouncing it :); it can be transalted as "Szczecin Larder") – my latest discovery and all-time favourite! This is definitely the place to go, if you are looking for the Polish cuisine at its best: tasty, traditional recipes, beautifully served dishes. There are also "bonuses" for parents: lots of space and a separate playroom with toys, crayons and colouring books. I can't recommend it enthusiastic enough!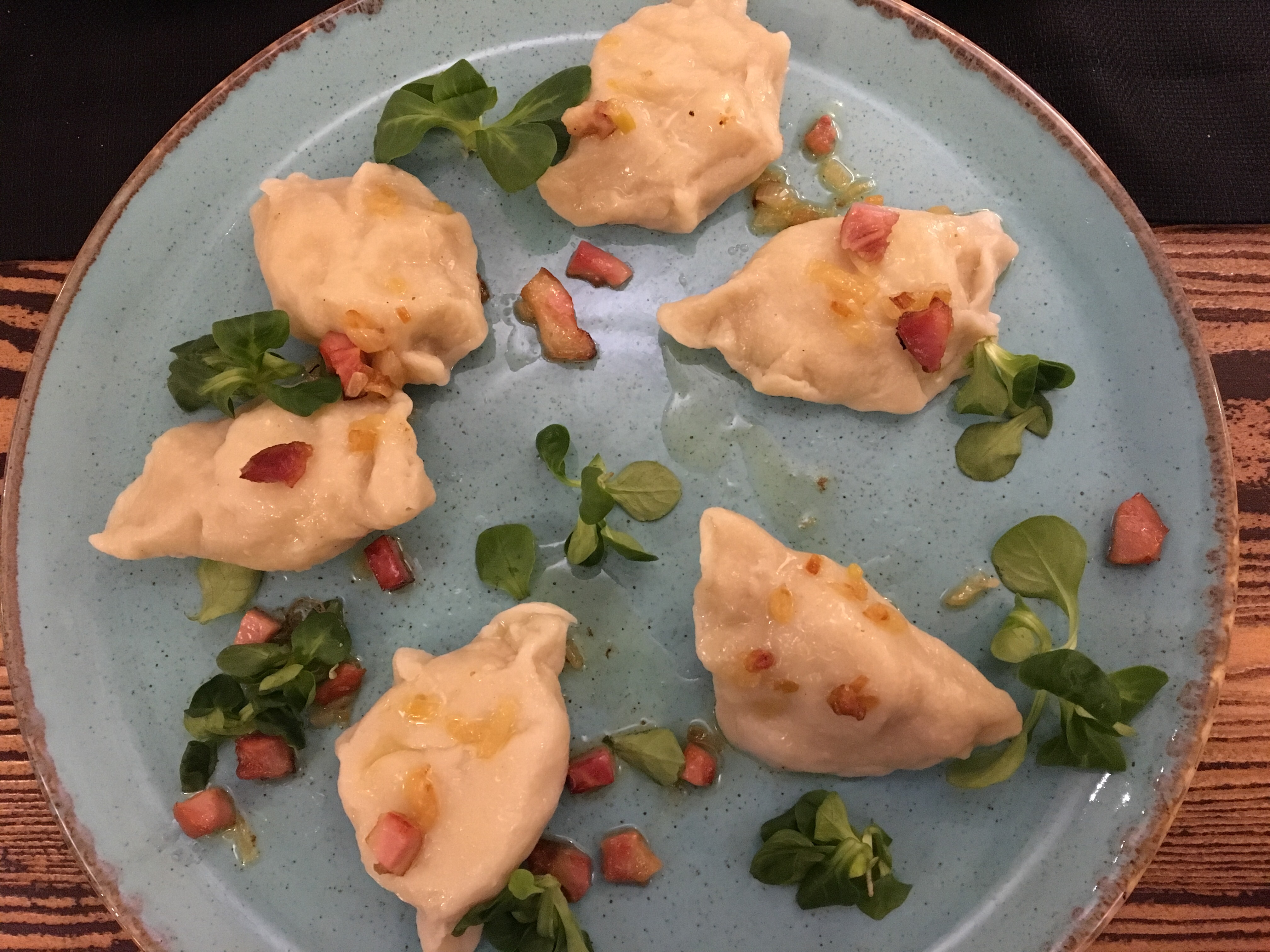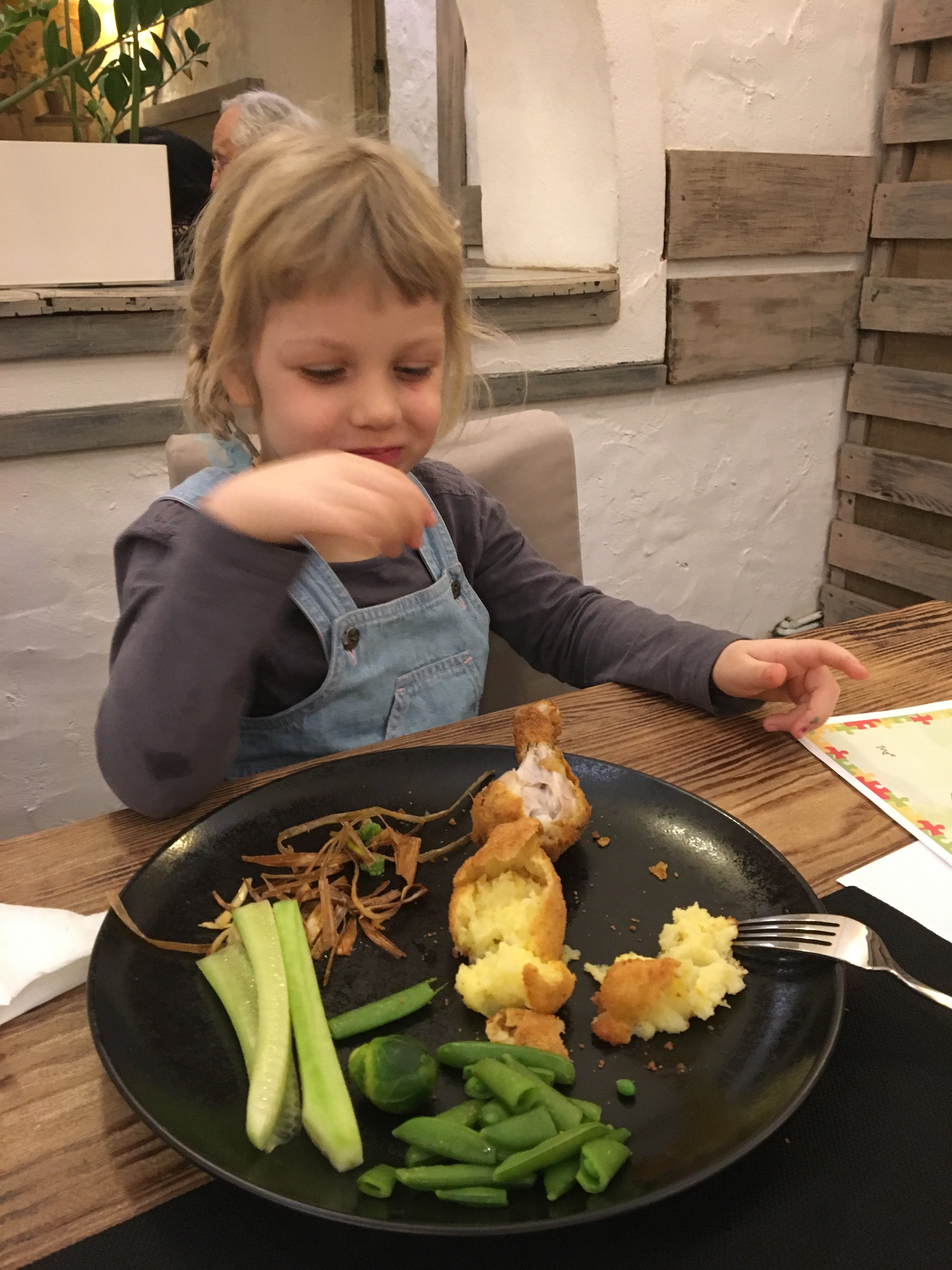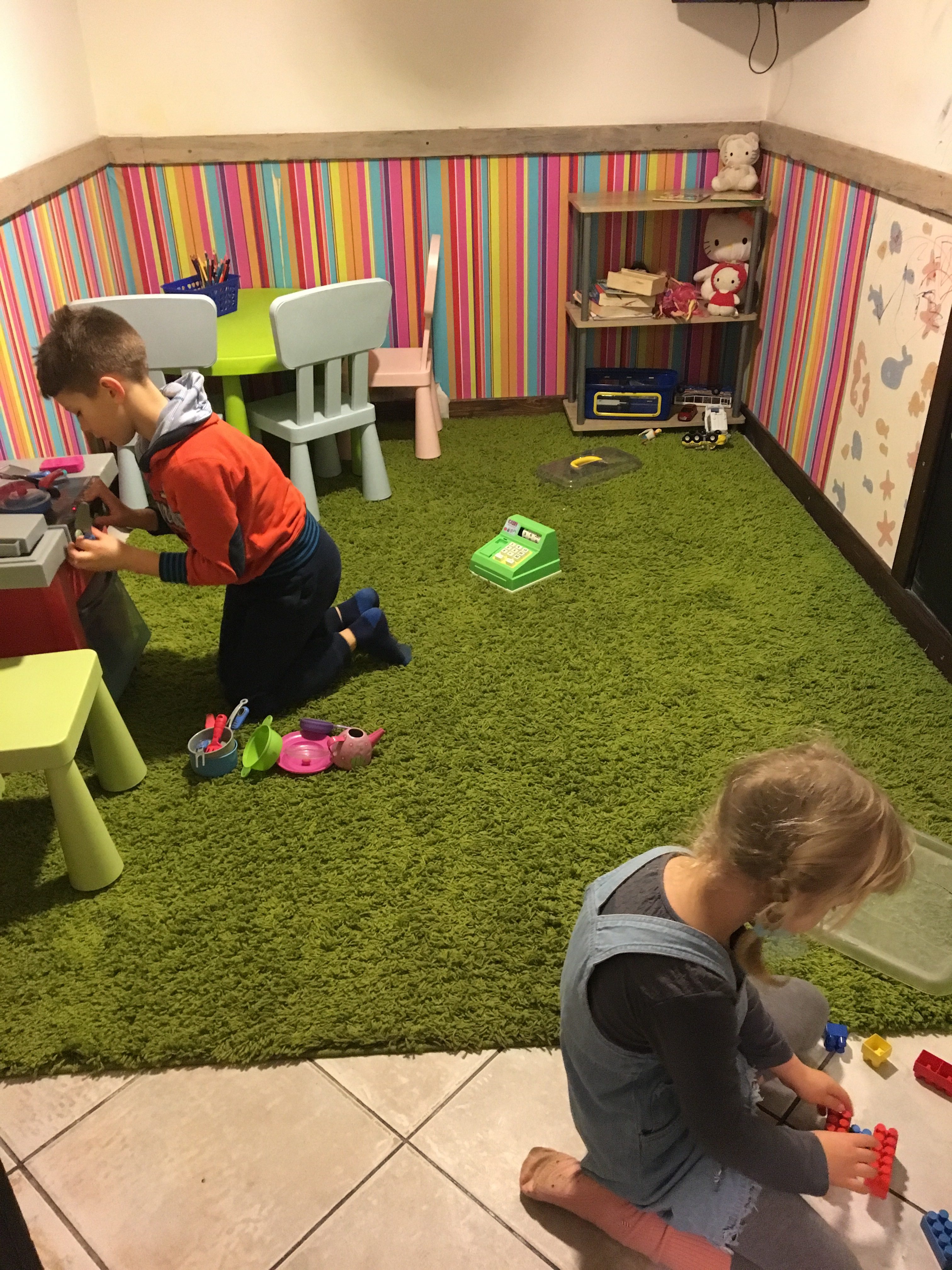 Bajgle Króla Jana ("King John's bagels") – not very big but great if you are looking for somewhere to eat breakfast: they serve delicious bagels with super tasty toppings, also for vegetarians and vegans. This place is also children-friendly: there are games and books you can use to entertain your little companions, while you wait for your food.
Jak Malina ("Like a raspberry") – another great place. It serves really amazing, exclusively vegetarian and vegan food. Colouring and other books in place.
Bar Mleczny Turysta – "bar mleczny" can be literally translated as "milk bar" but has nothing to do with Australian milk bars; no room to explain it all here, but I really recommend googling something about Polish "milk bars" in the communist era before visiting this place – otherwise you won't be able to truly appreciate the atmosphere! It is generally very much like the communist Poland as presented in Polish comedy films from that period: full of queues and hardships (especially for a parent with a stroller), but still strangely attractive. Ever wanted to dine like Lech Wałęsa? Well, that is the right place! (Please note that it is closed on weekends)
Cafe Niebko – a very pleasant cafe with homemade food and a playroom for children. It is located right over Muzeum Technologii i Komunikacji (the Museum of Technology and Transport), which makes it a perfect place to go for dinner after an exausting but highly rewarding visit in the latter.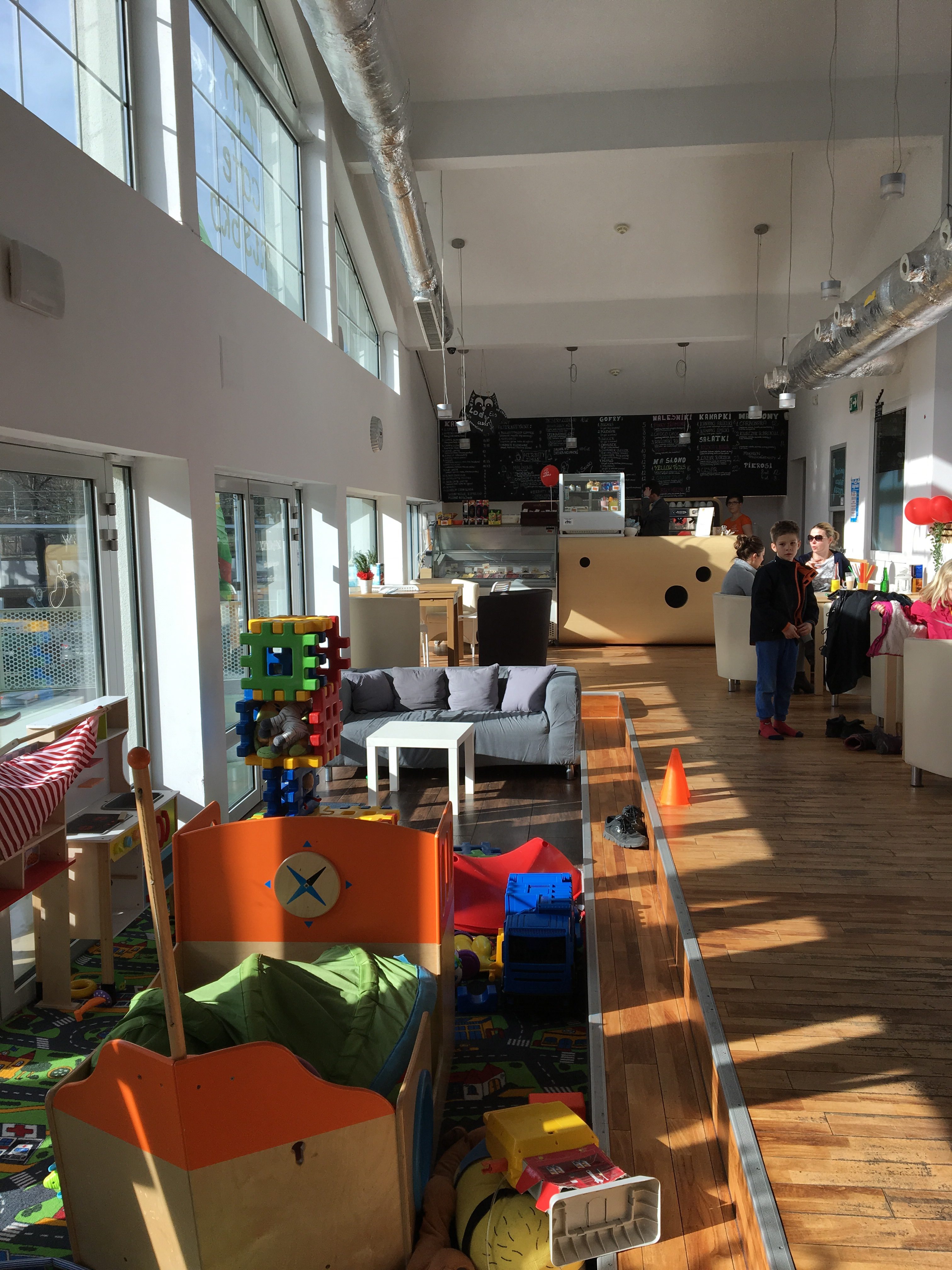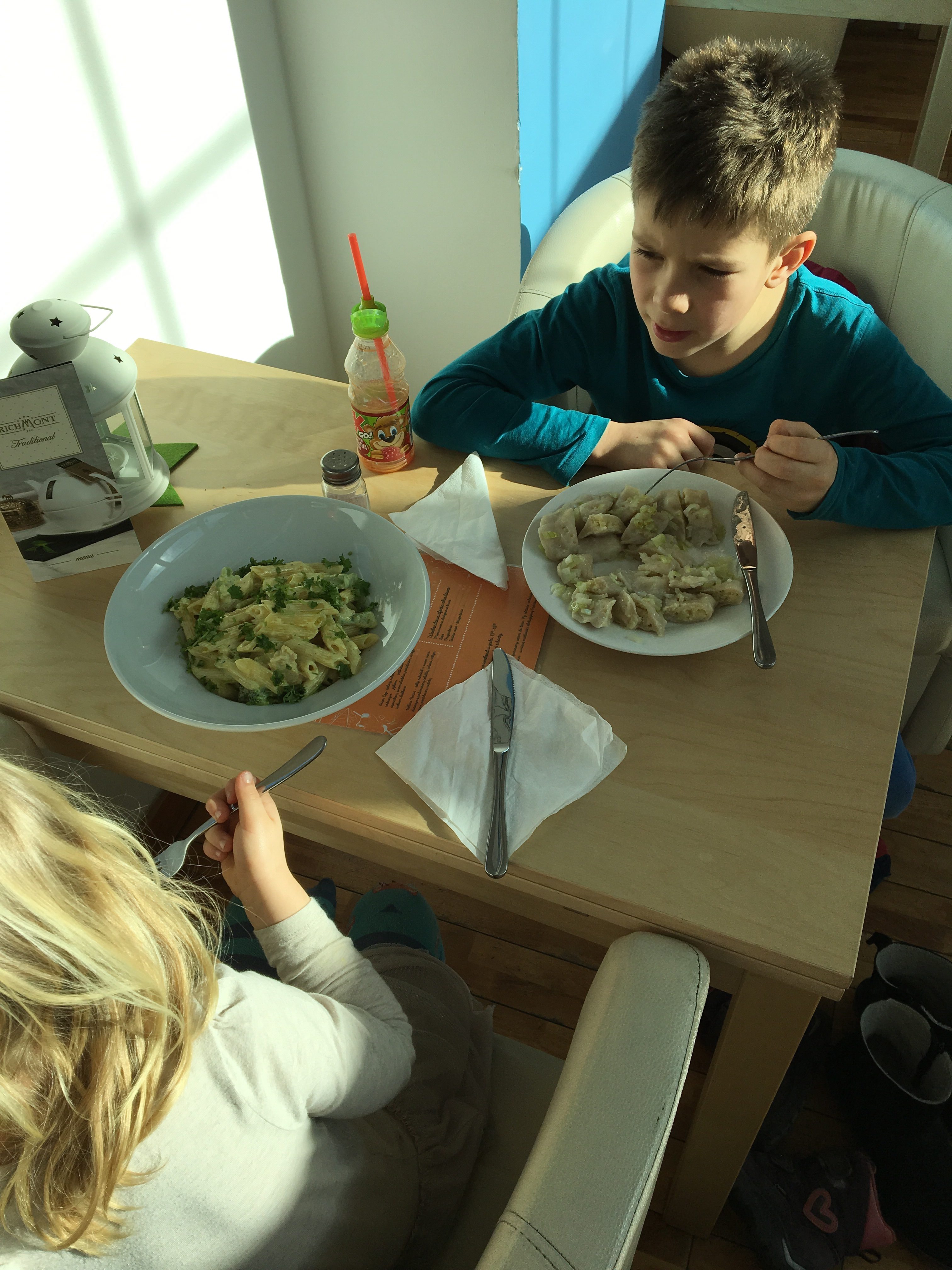 Szczeciński Bazar Smakoszy (Szczecin Market for Foodies) – a great Sunday initiative taking place in Off Marina, at which the local (and not so local) standholders sell traditional, homemade or homegrown products. I recommend it for its very nice atmosphere and delicious food, but also for a separate room with a corner for children and a place to sit down and eat the delicacies bought at the market. I really (really!) miss ser z czarnuszką (quark with black seed), beza (meringue), paprykarz (fish spread made from ground fish, rice, tomato paste and vegetable oil), nettle lemonade, kombucha tea, biały ser or twaróg (quark) – all delicious and top quality. The market is organised by really wonderful people and visiting it was such winderful experience that we are will definitely come back.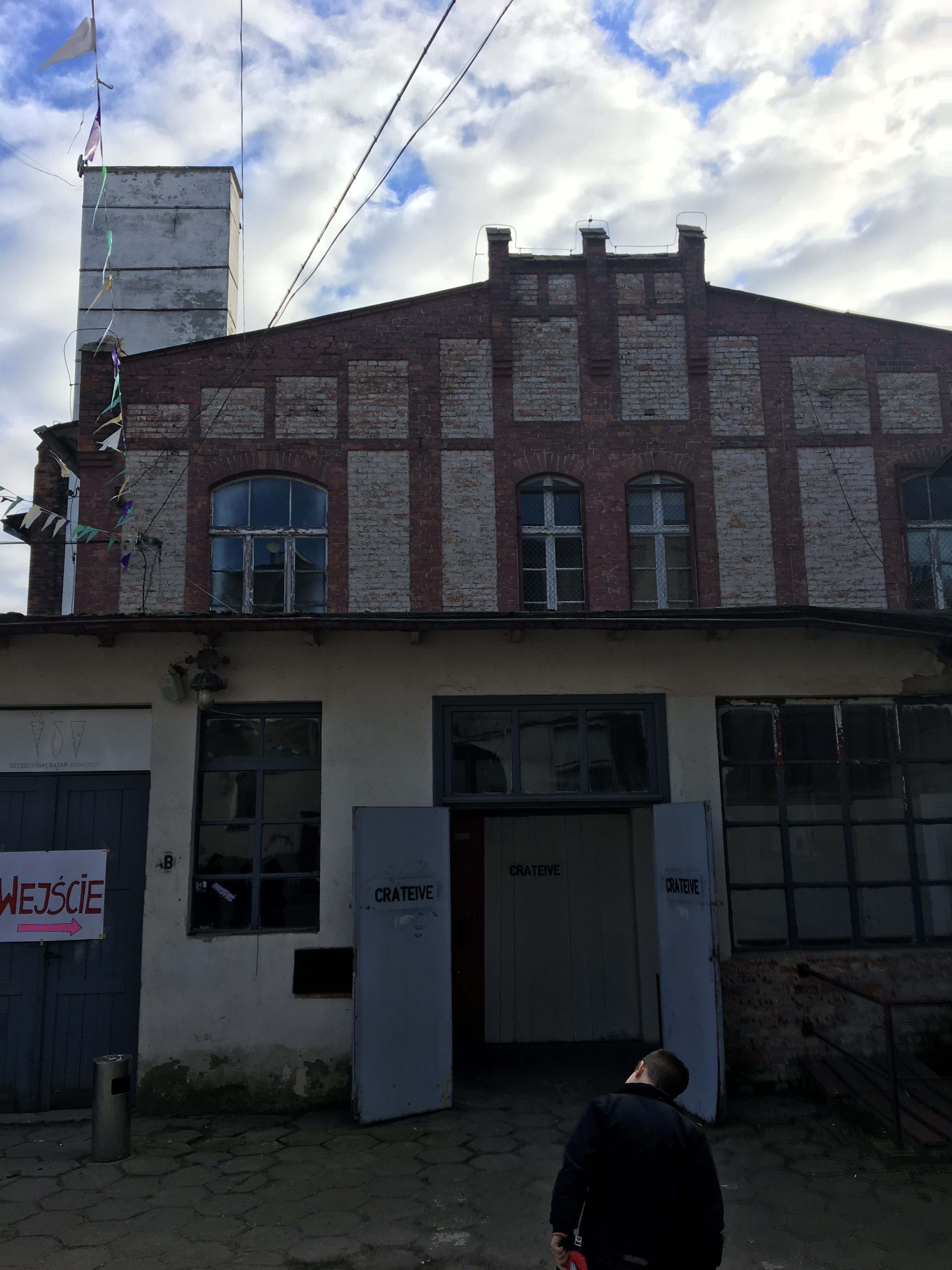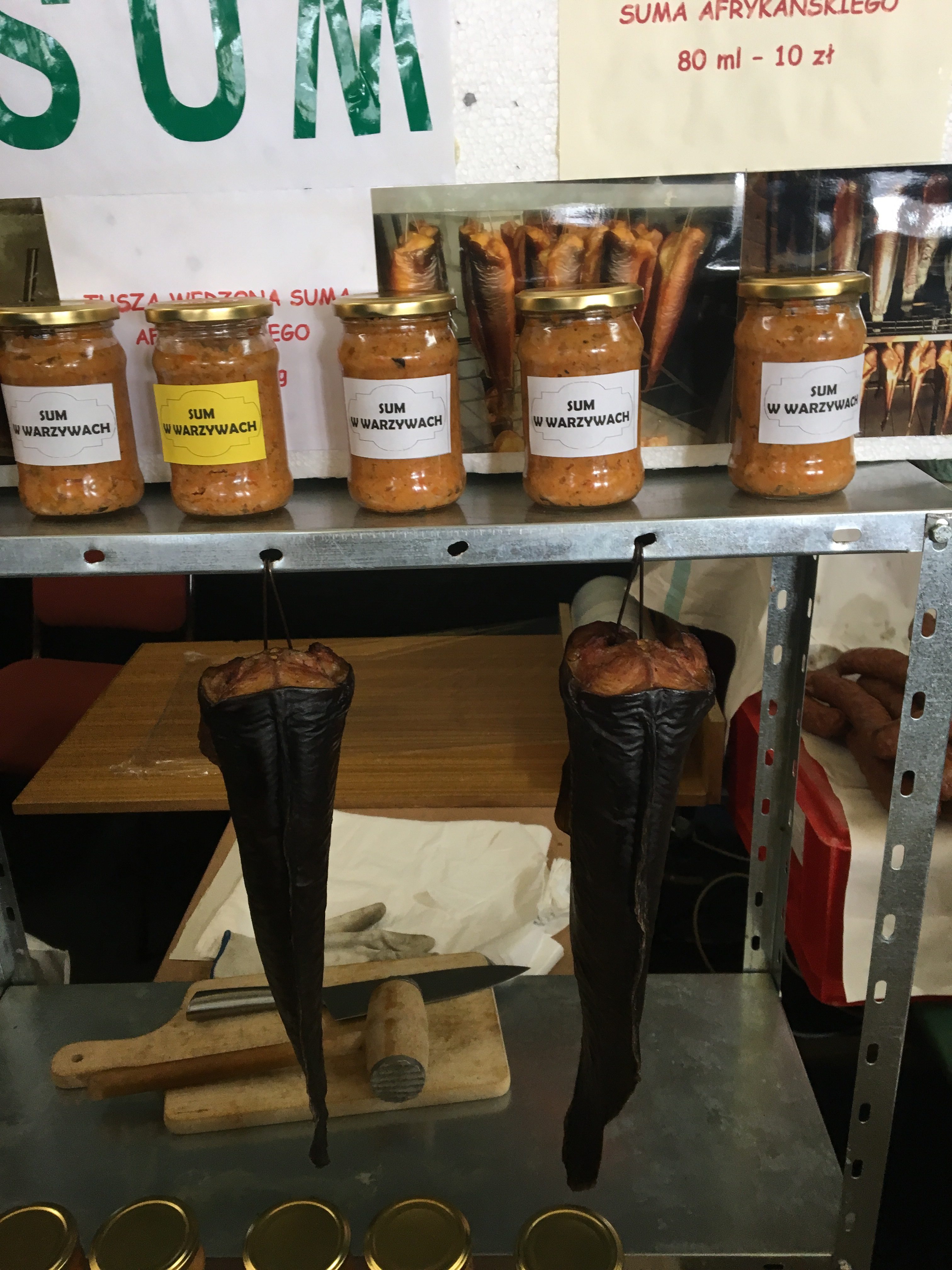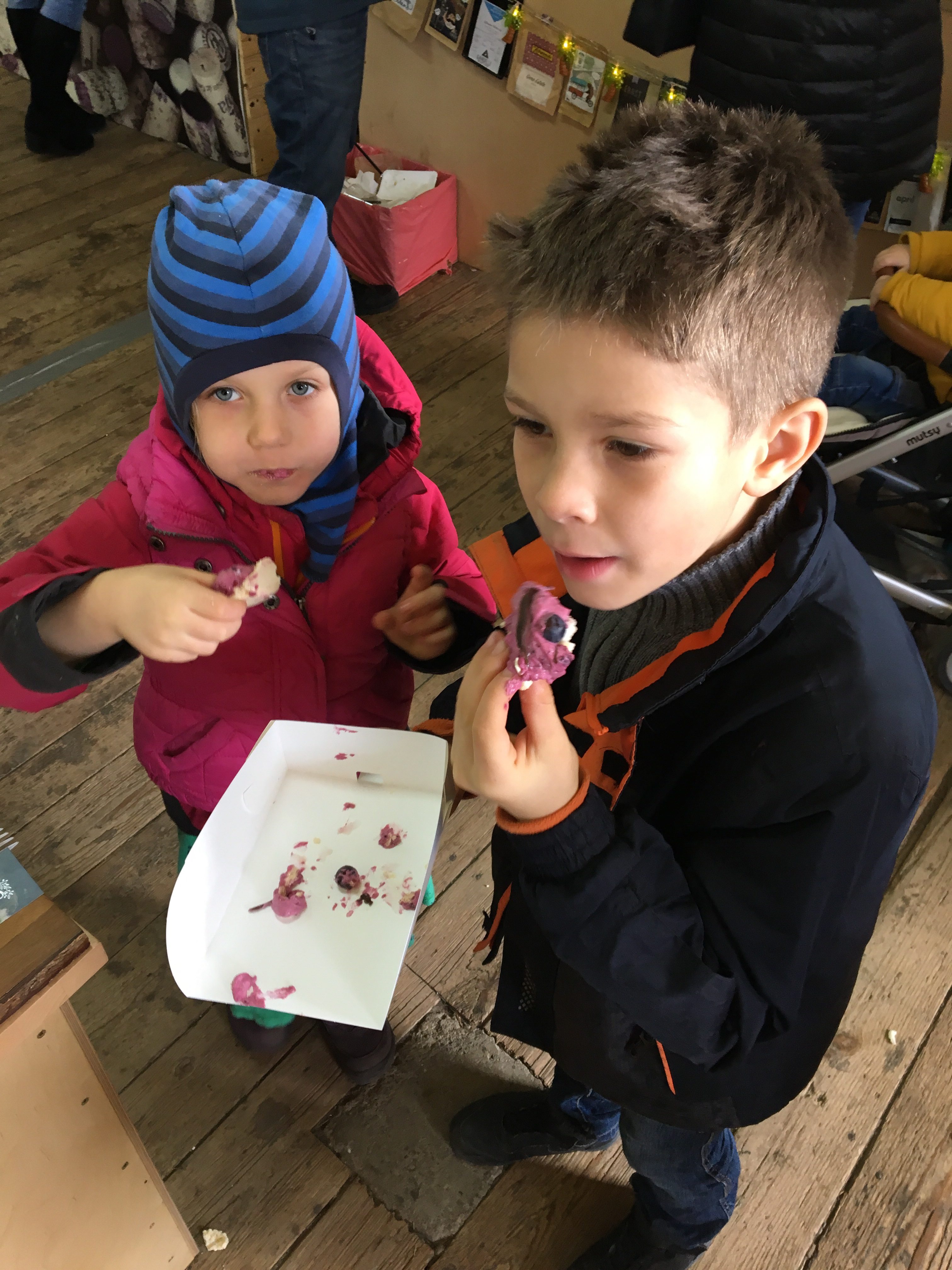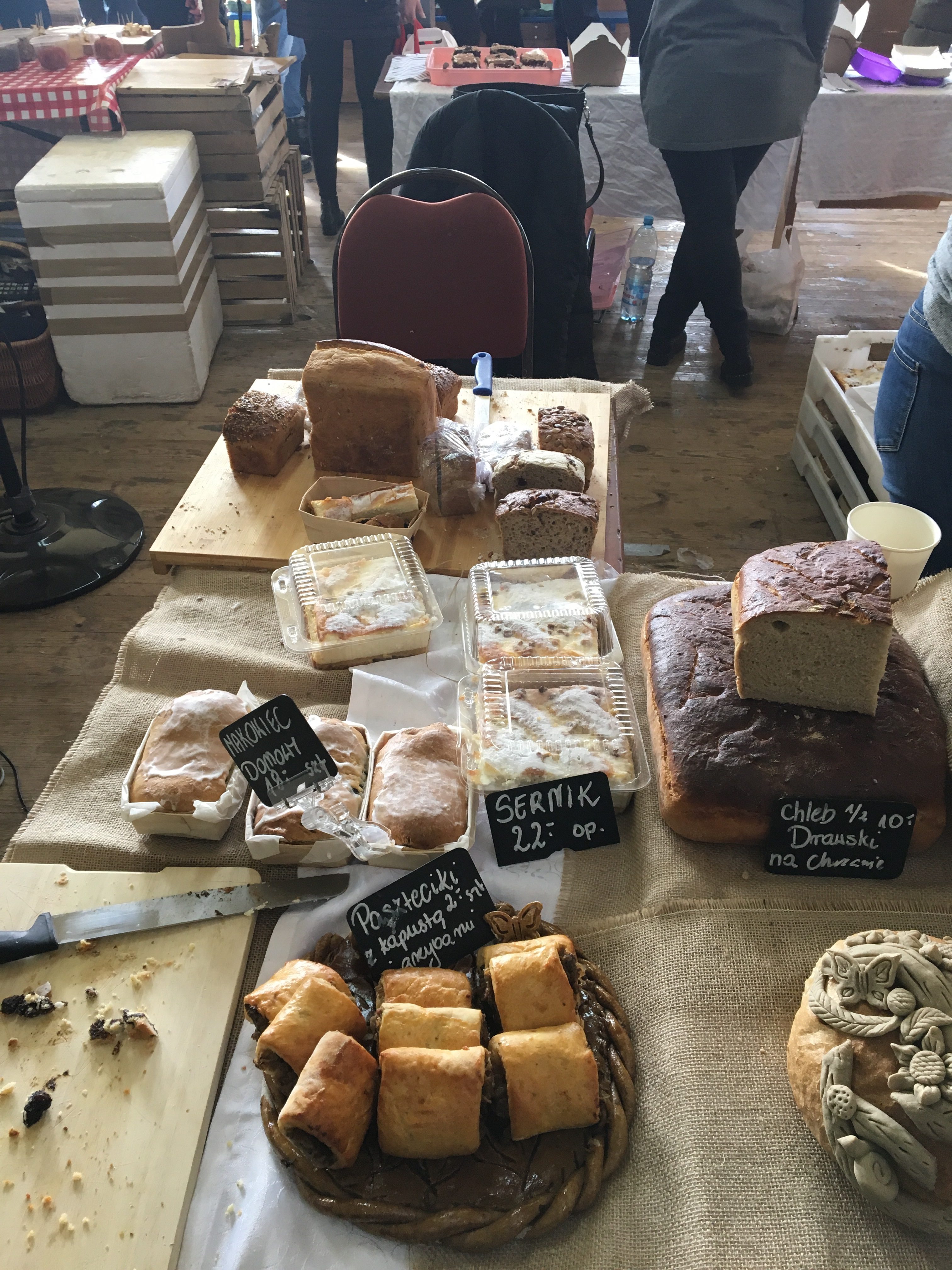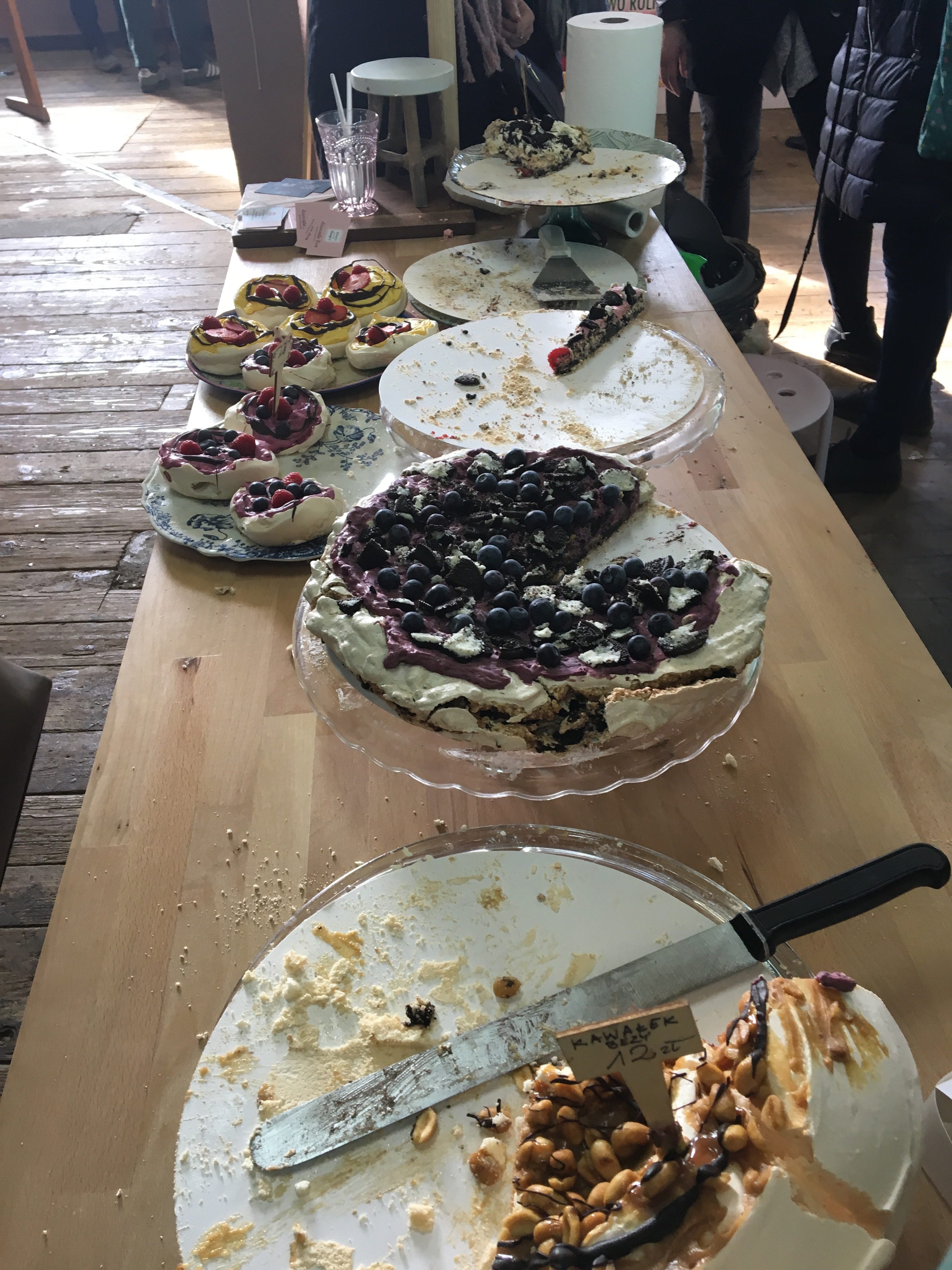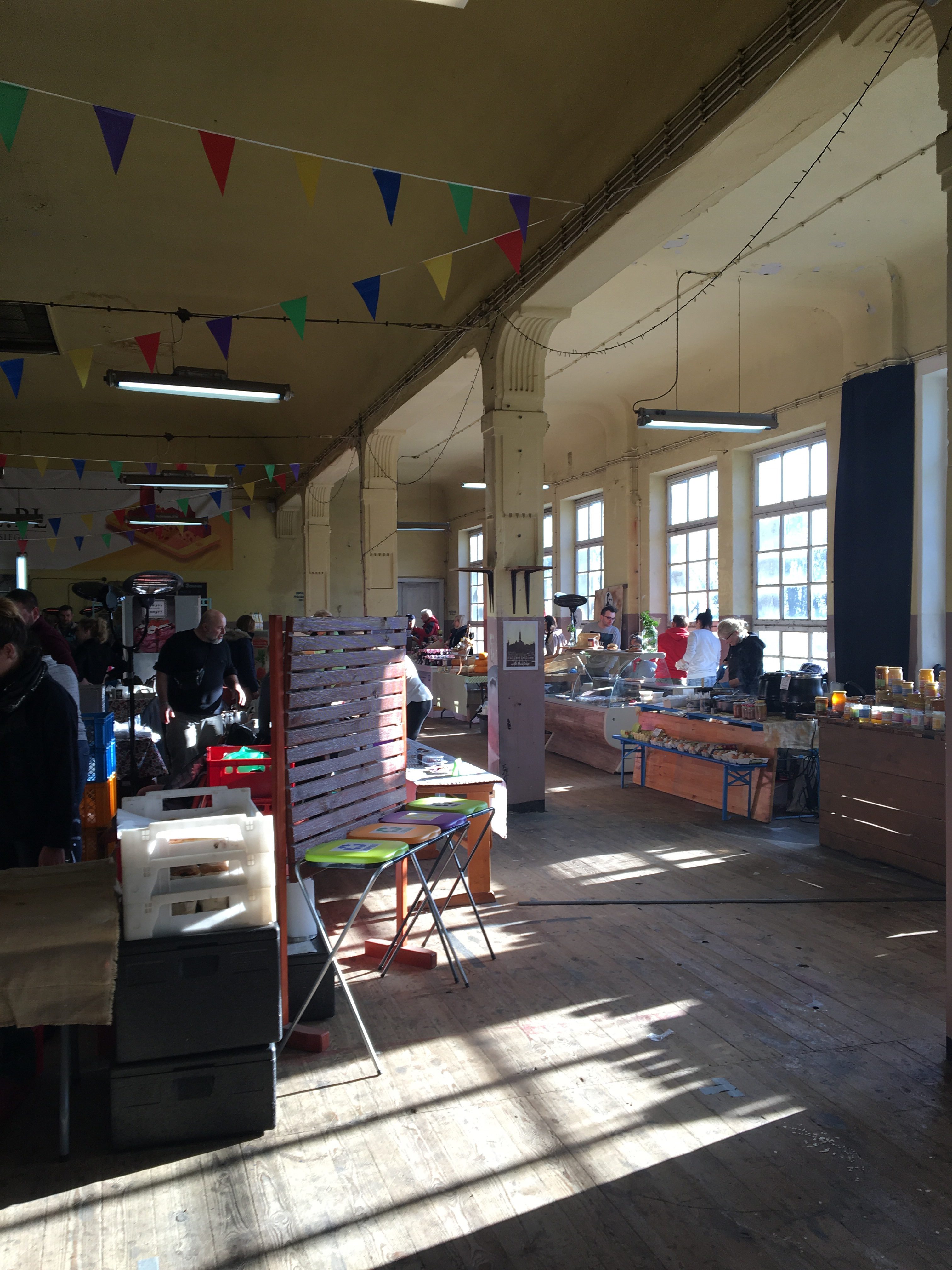 What to see in Szczecin?
Since we still have to wait a little for the spring to come, let us now focus on the places worth visiting in cold weather. In the summer I will recommend different, outdoor activities and trust me there will be many of them!
Muzeum Techniki i Komunikacji (the Museum of Technology and Transport) – located in an old carbarn, it presents vehicles that rode the roads and rails of the communist Poland: old cars, trams and buses are waiting for you to jump in. Lots of fun for children and adults as well.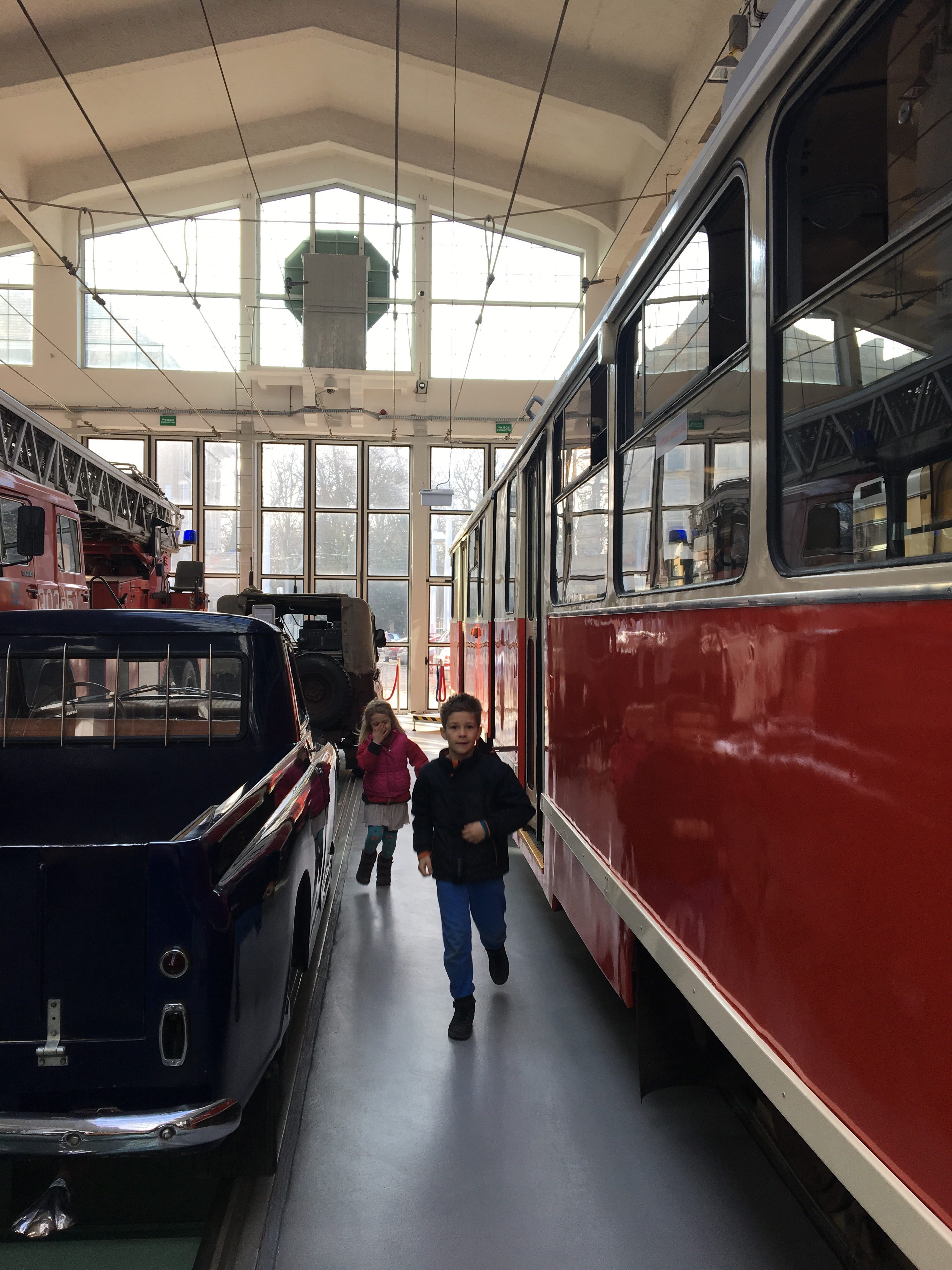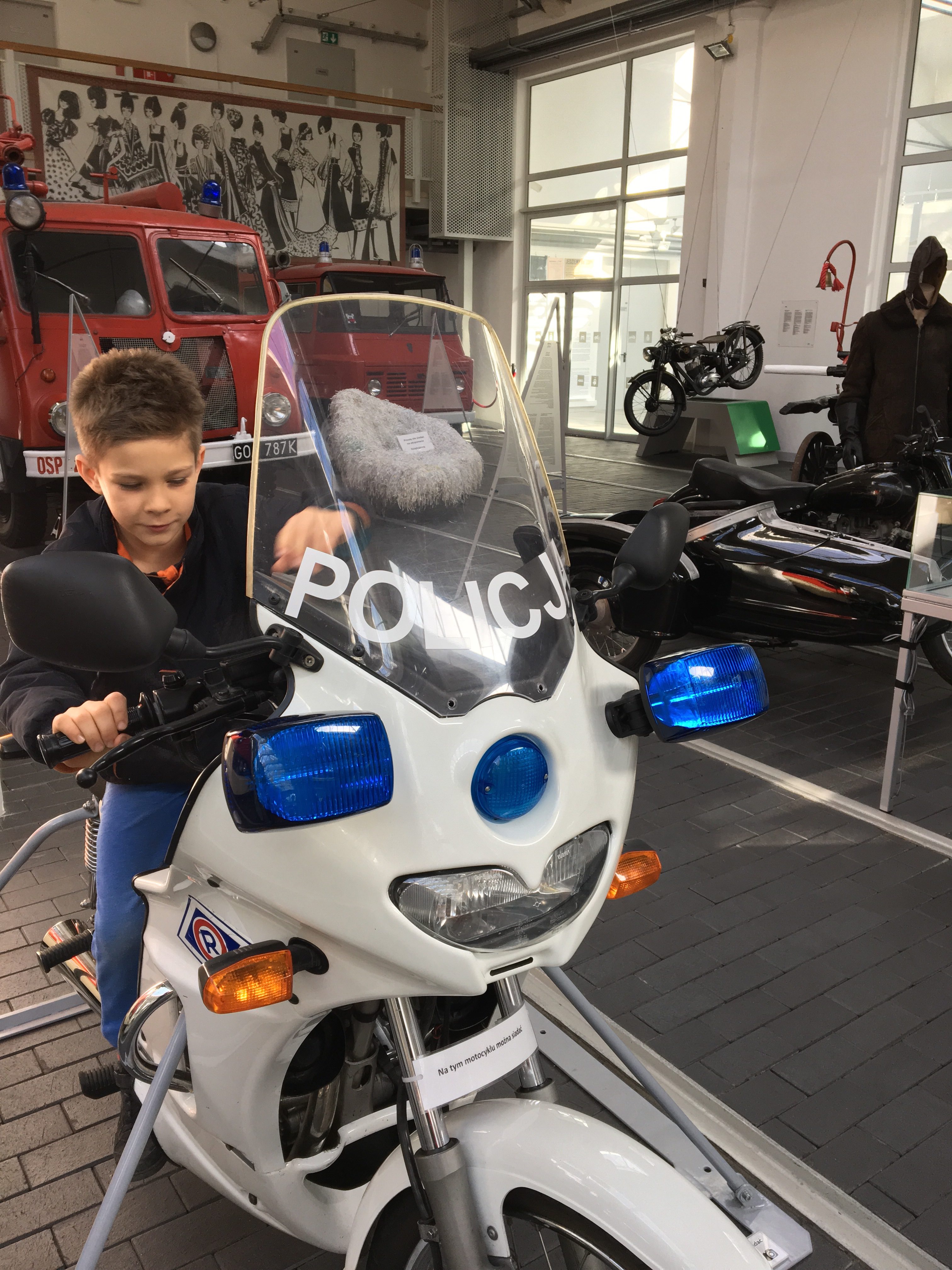 Muzeum Narodowe na Wałach Chrobrego (the National Museum in Szczein) – an interesting and a bit scary permanent expihition of the Department of Non-European Cultures devoted to African puppet theatre. The museum is not very modern, which may be seen as either its fault or charm. Whichever you decide, don't forget to climb the museum tower and admire the views.
Filharmonia Mieczysława Karłowicza (Mieczysław Karłowicz Philharmonic Hall) – this beautiful building designed by Estudio Barozzi Veiga was awarded with the most important prizes in the world of architecture, including the Mies van der Rohe award. On Saturdays there are music classes for children. We haven't had a chance to attend them yet but we are definitely planning to do so.
"Tworzę się" ("Work in progress") – this art gallery for children is a very creative, great place! The featured themes change every few months; the current one is "film playgrounds", which means that the gallery offers an interactive space where children can invent and record their own films. You can imagine the fun!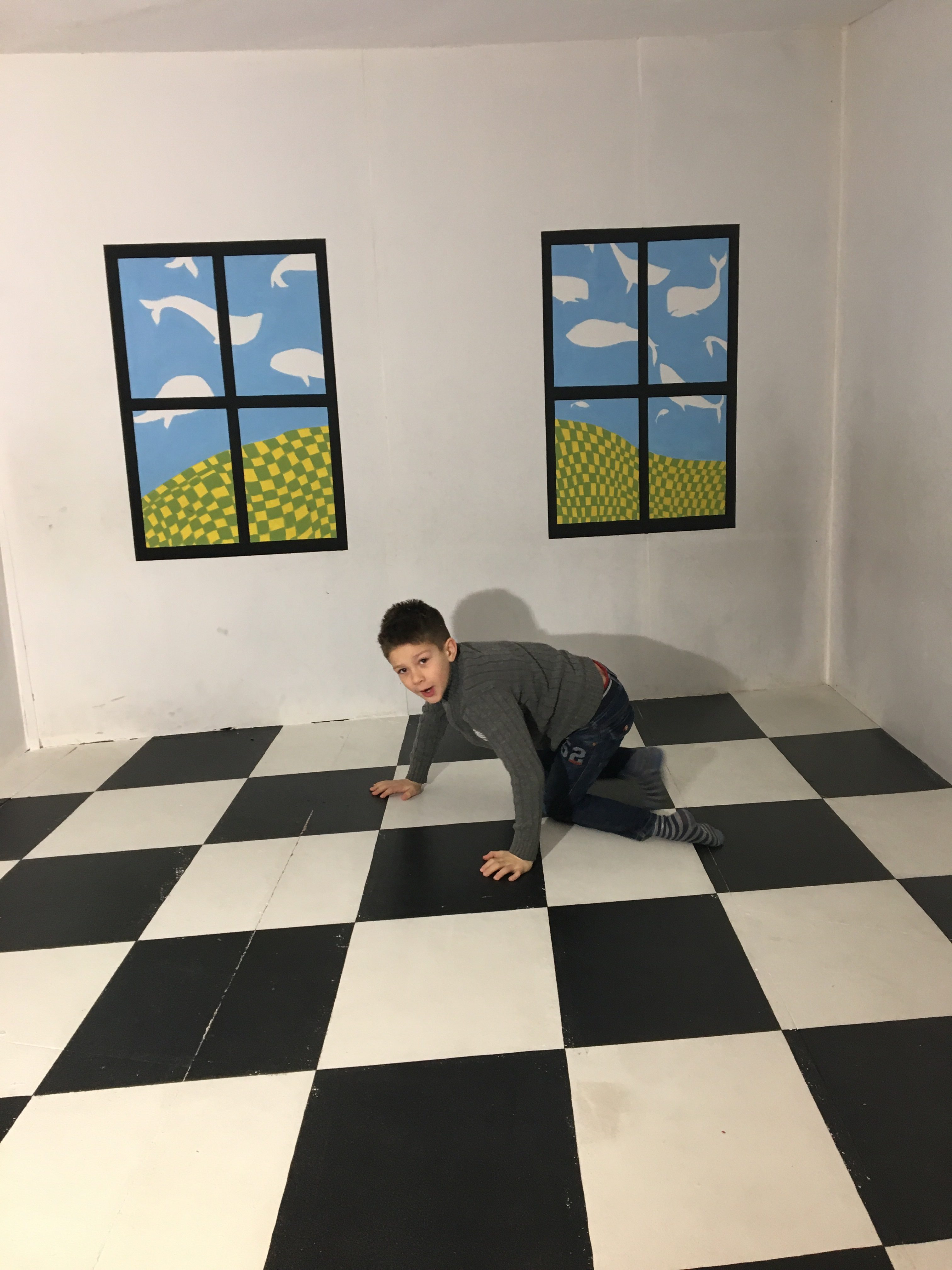 Podziemne Trasy Szczecina (The underground Szczecin) – I declined from joining my husband at this adventure but he was very satisifed and recommends this experience; the route ist interesting but to fully enjoy this walk remember to dress warmly.
Walk in the city – of course! – you can't leave Szczecin not having strolled along its most inviting waling routs: Wały Chrobrego, Błonia, Zamek, Starówka. Szczecin might not be Poland's greatest urban beauty but it is charming: with its interesting street layout and old tenement houses. Apart from that – it is constantly changing and always ready to surprise you on your next visit.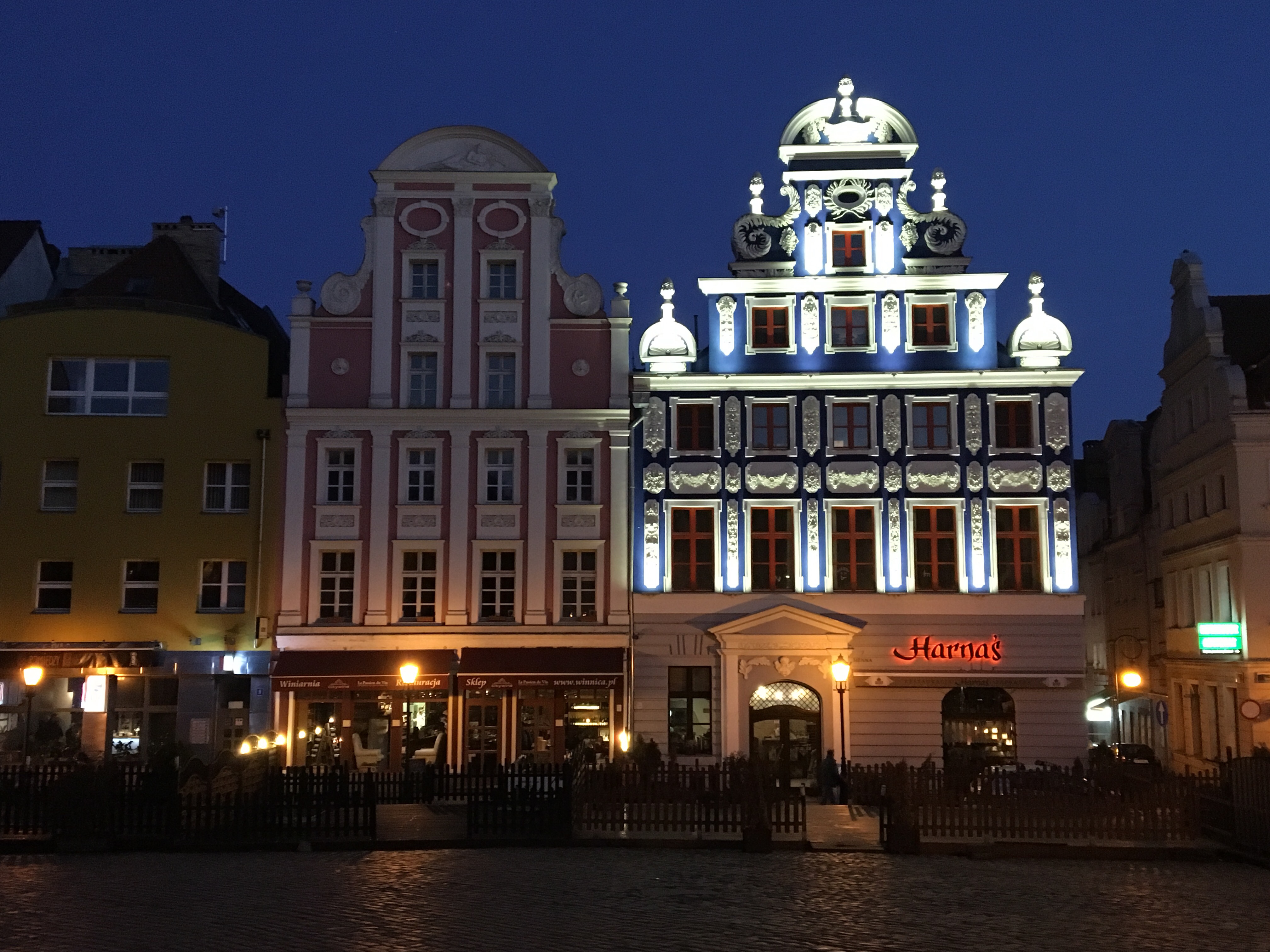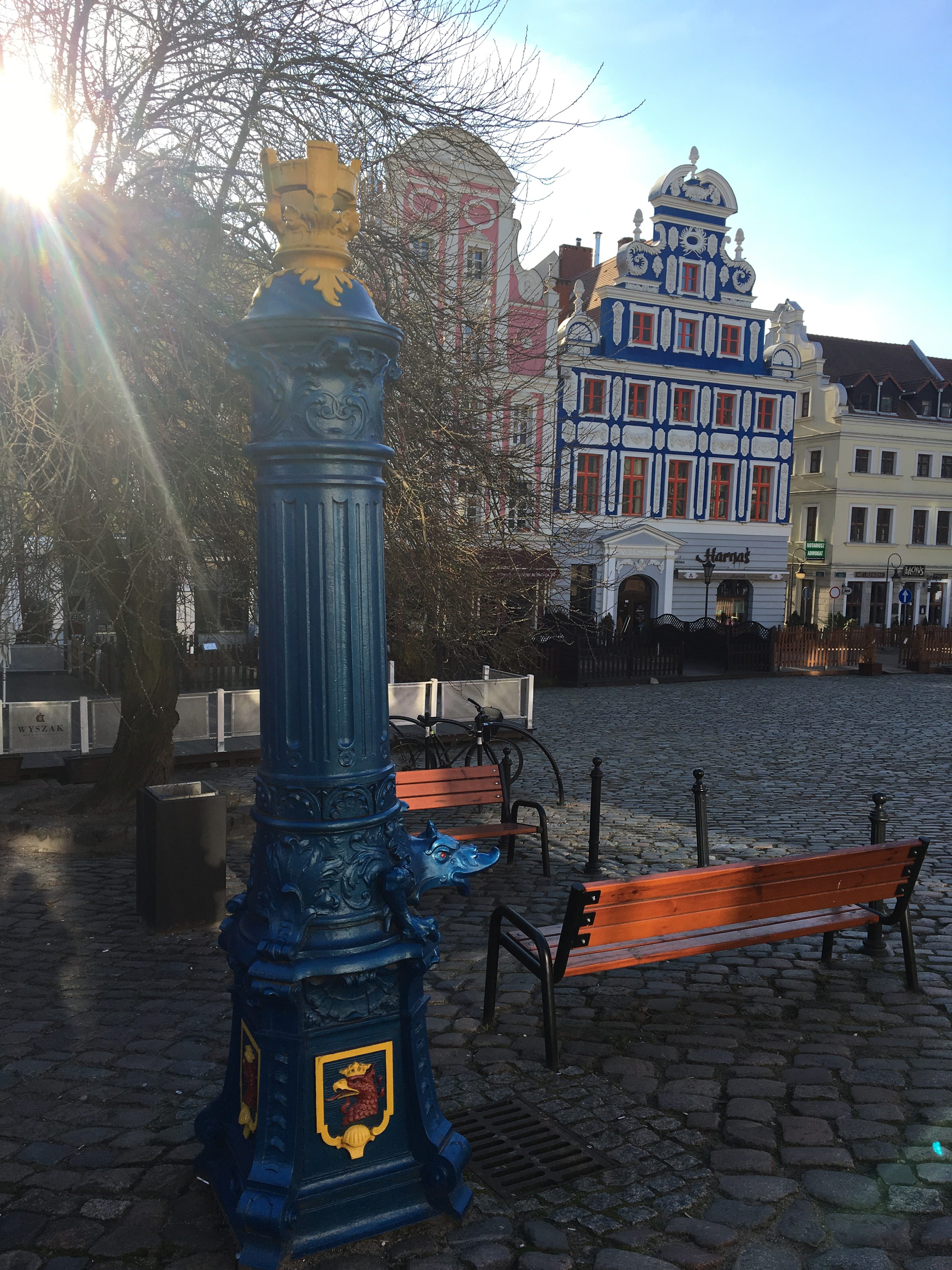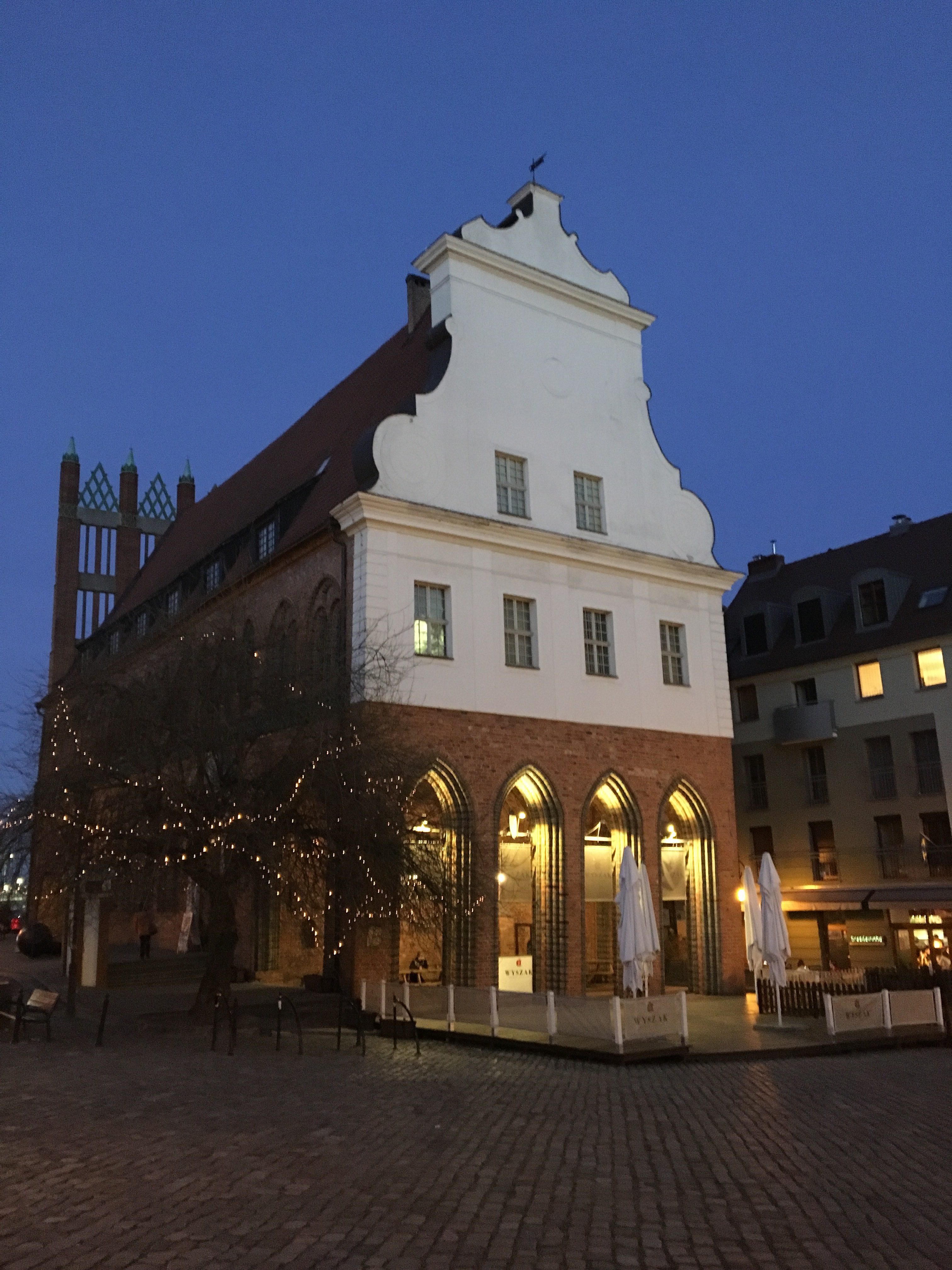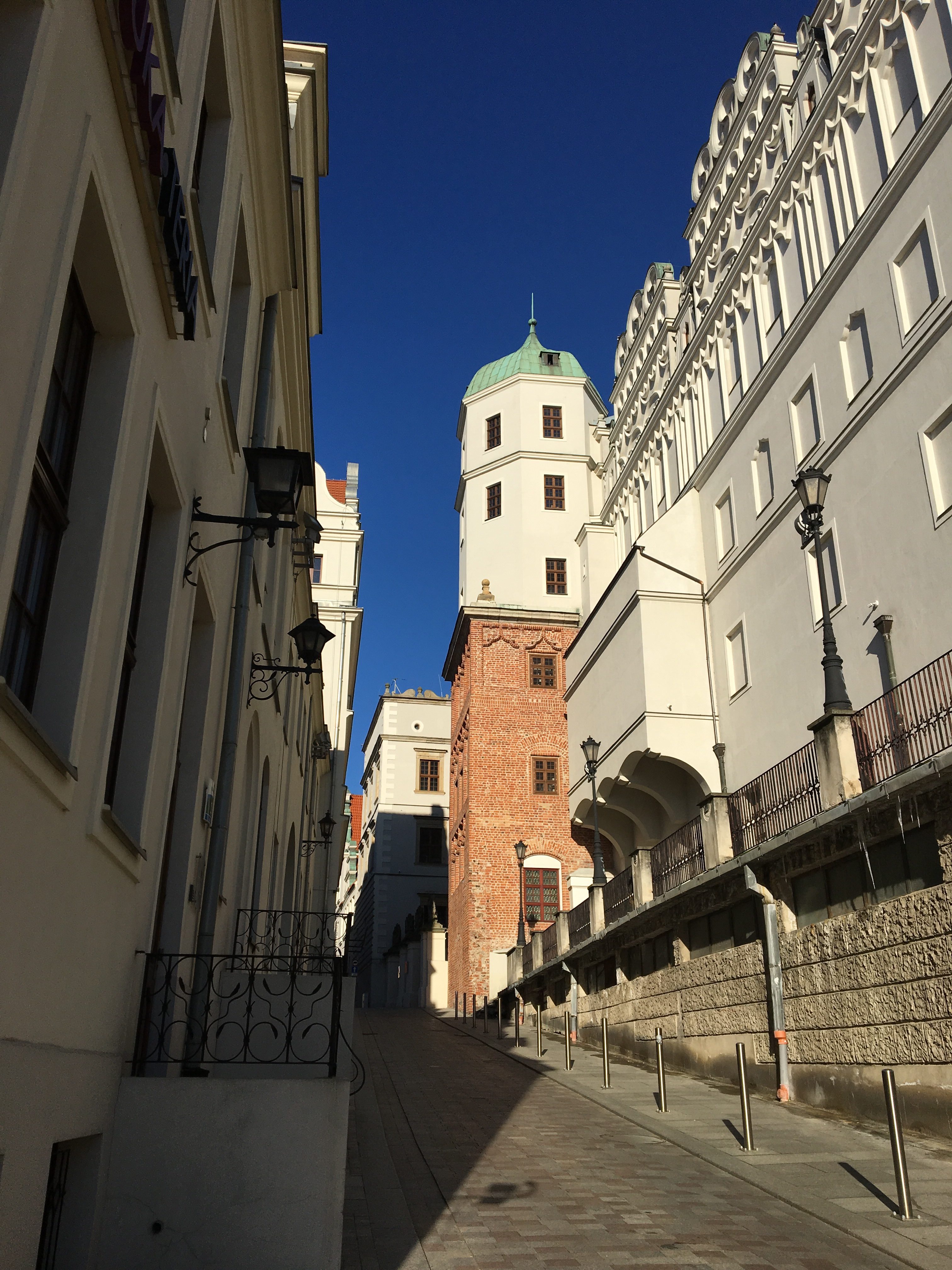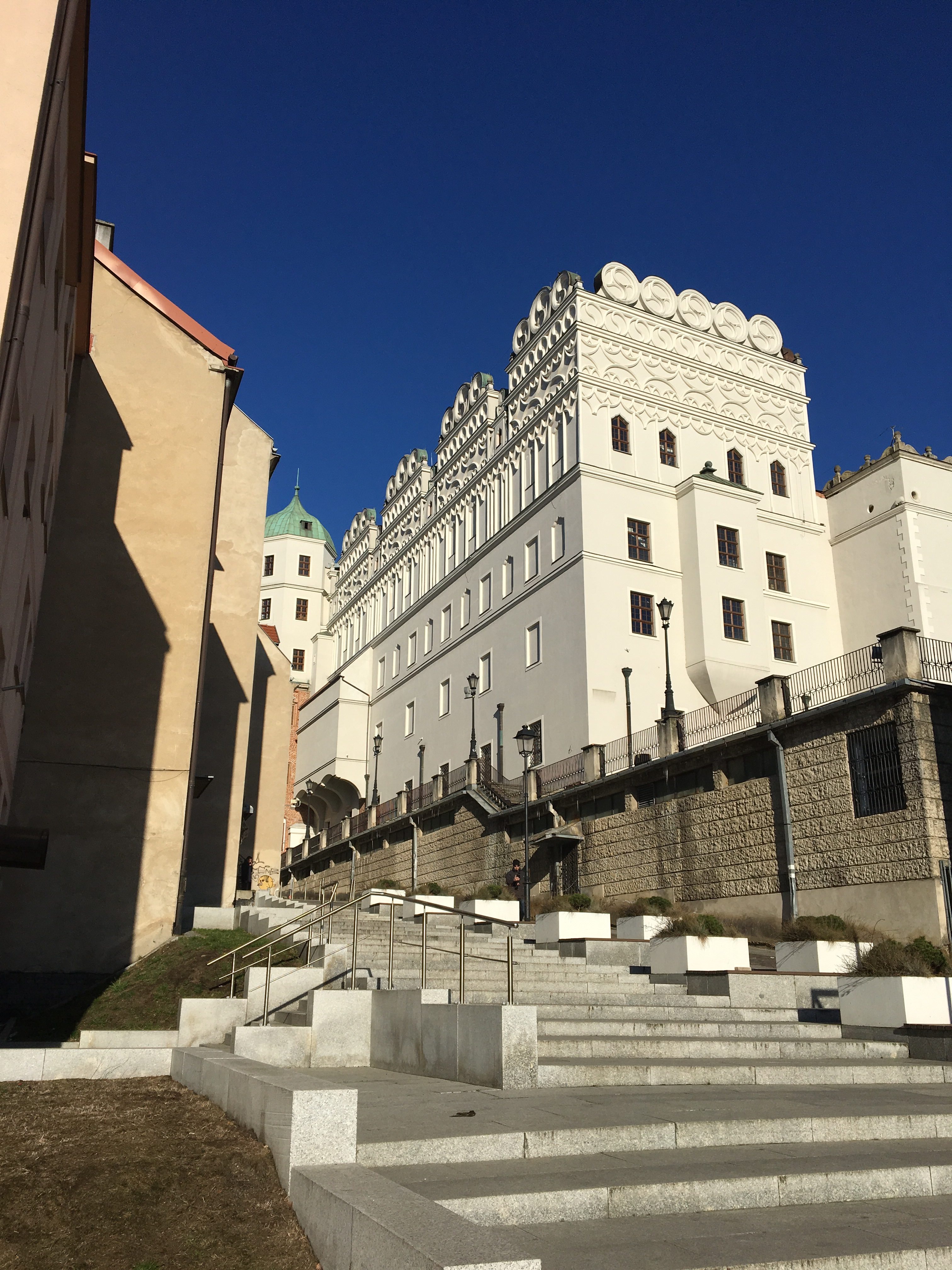 How to get around Szczecin?
The best option in the public transport. It is realy easy: tickets can be bought in almost every tram and bus, and they are cheap.
Taxies are also cheap, so don't hesitate to use this option.
I really recommend Szczecin as a destination for a weekend trip (or for longer!). It is an interesting, fun city, which keeps developing and redeveloping at an incredible pace. Part of its charm lies in its great location: with lakes within the city boarders, the Odra river (where you can go canoeing!) and the sea less than an hour away (by train). All this makes Szczecin a great starting point for many other trips!
I am planning to develop this guideline and show you even more places worth visiting in Szczecin.
I hope I succeeded in convincing you to visit Szczecin and wish you a nice stay, if you do!
For more current information and inspiration visit also: Visit Szczecin